RWBY is another addictive animated series which became a hit and offers many seasons for their fans. The story is about the members of the Team RWBY known as Ruby Rose, Weiss Schnee, Blake Belladonna and Yang Xiao Long. The story follows the meeting as well as the training of these four characters at the Beacon Academy. This school offers training for Huntsmen and Huntresses until they become a competitive warriors that will defend the world against the evil.
As they go along with the tasks and goals given to them, they starts to male friends and allies too. They even foiled the evil plans of villain Cinder Fall, the terrorist group White Fang, and Roman Torchwick.
But as the story deepens, even the members of Team RWBY starts to confront their very own demon. They faces different dilemmas, convictions and their dark past. If you want to follow the story of this animated series, you may want to check out these amazing RWBY memes and have a good laugh with your friends!
1. Visiting great grandma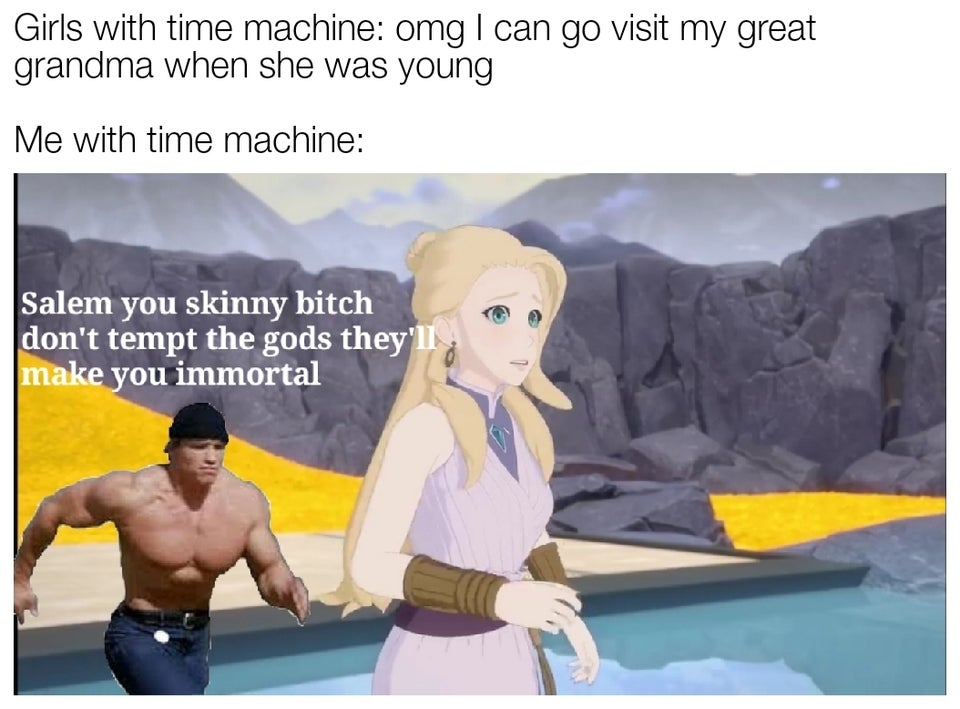 2. Nothing personal…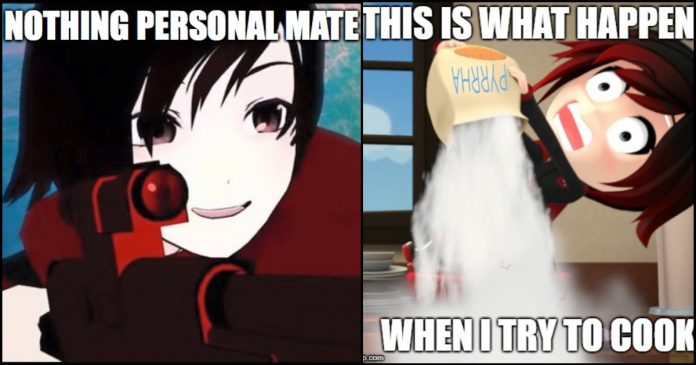 3. The acid starts to kicks in…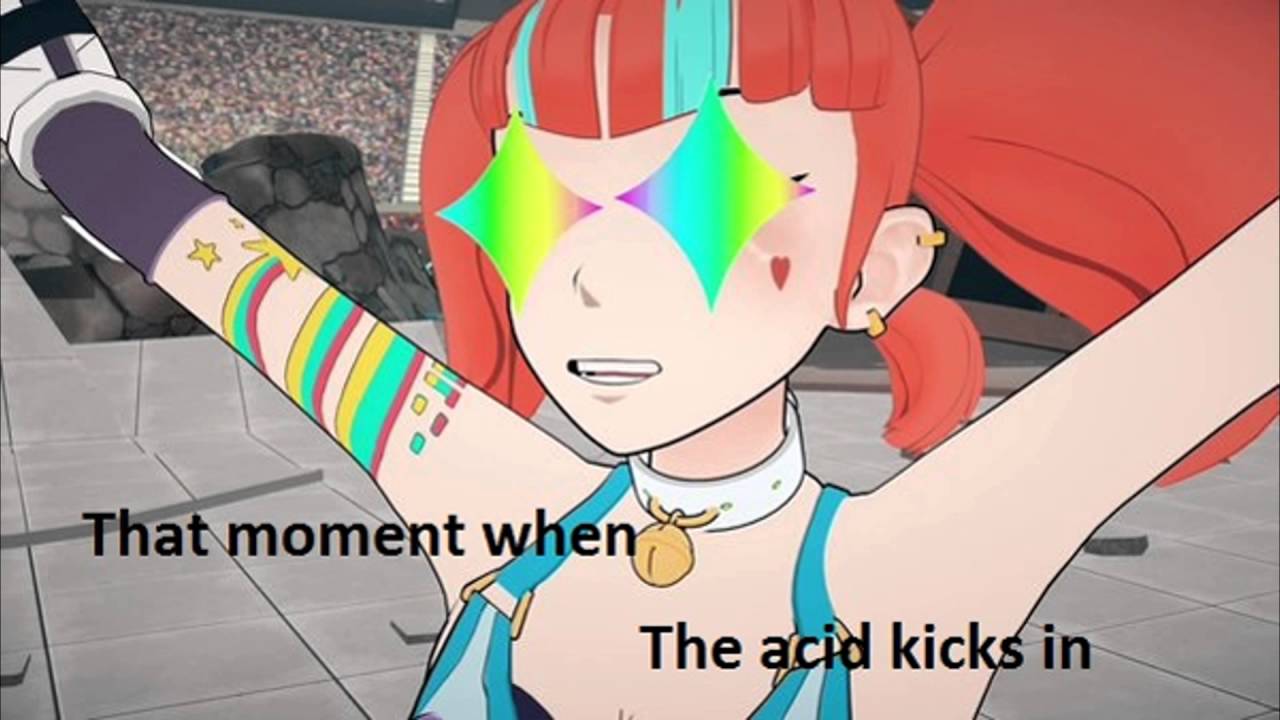 4. Staying Alive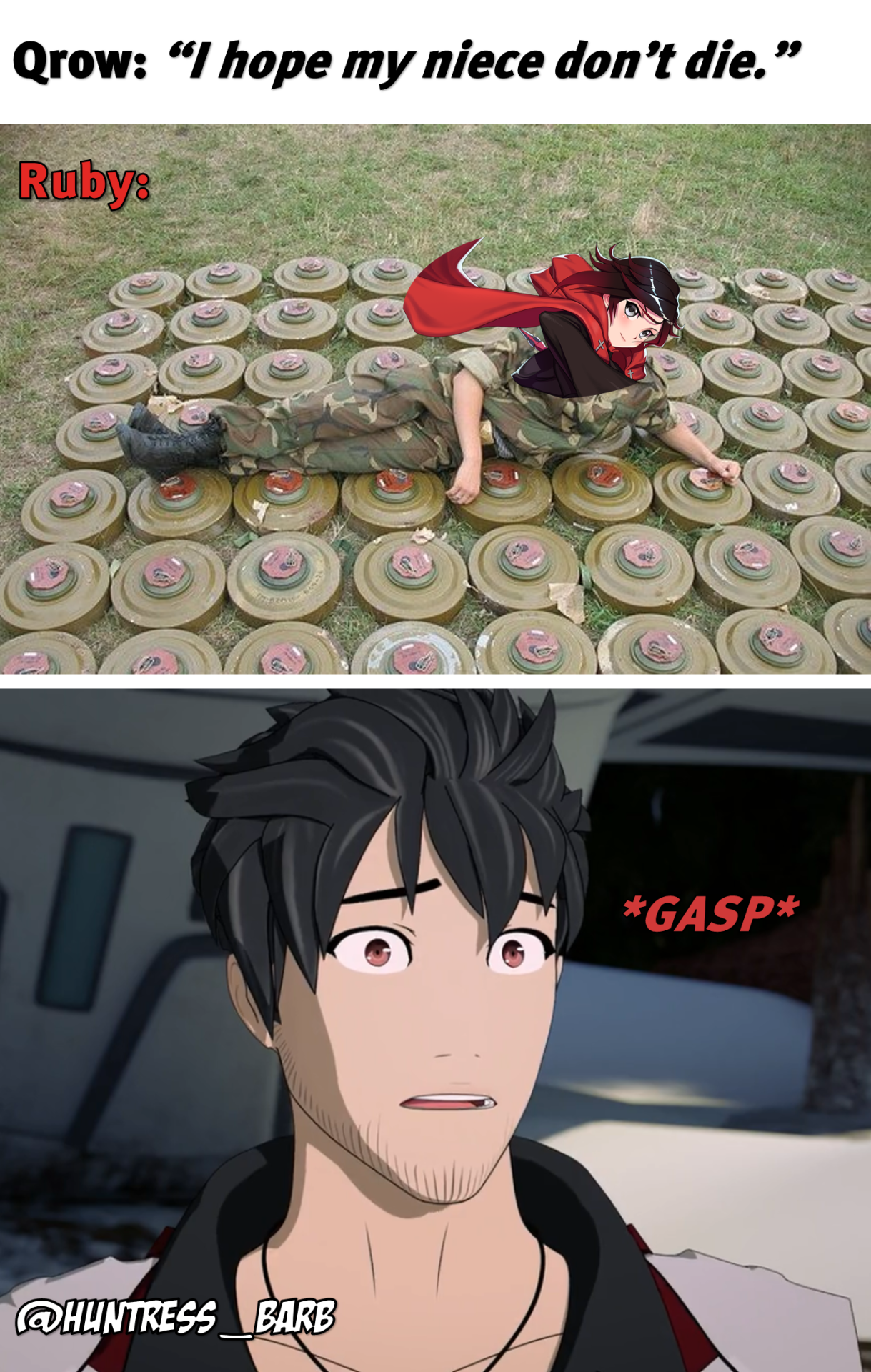 5. Tiktok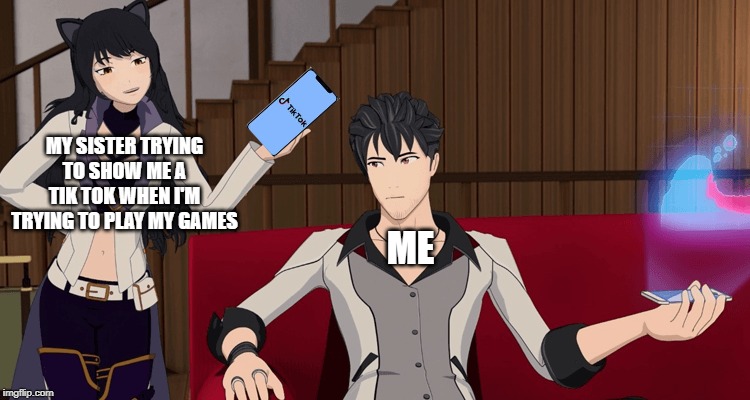 6. When getting a good night sleep seems to be the toughest thing to do.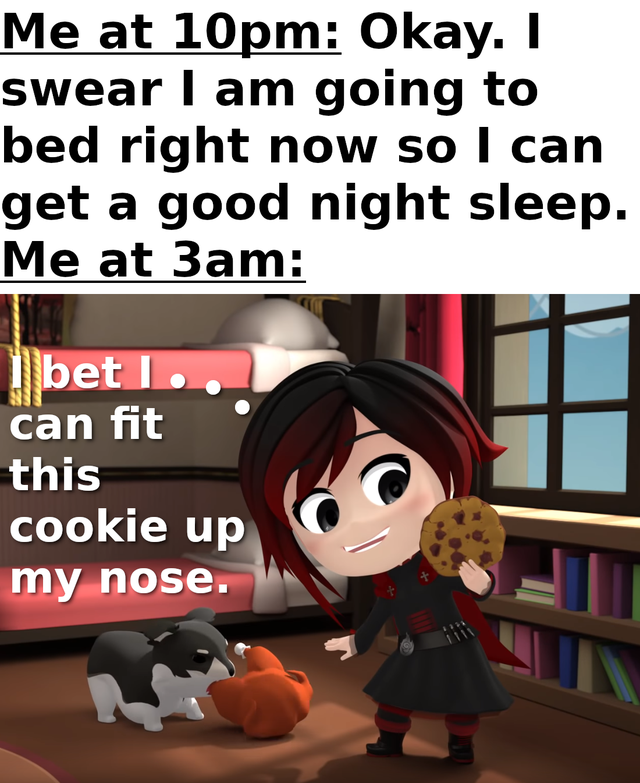 7. The foreshadow stuff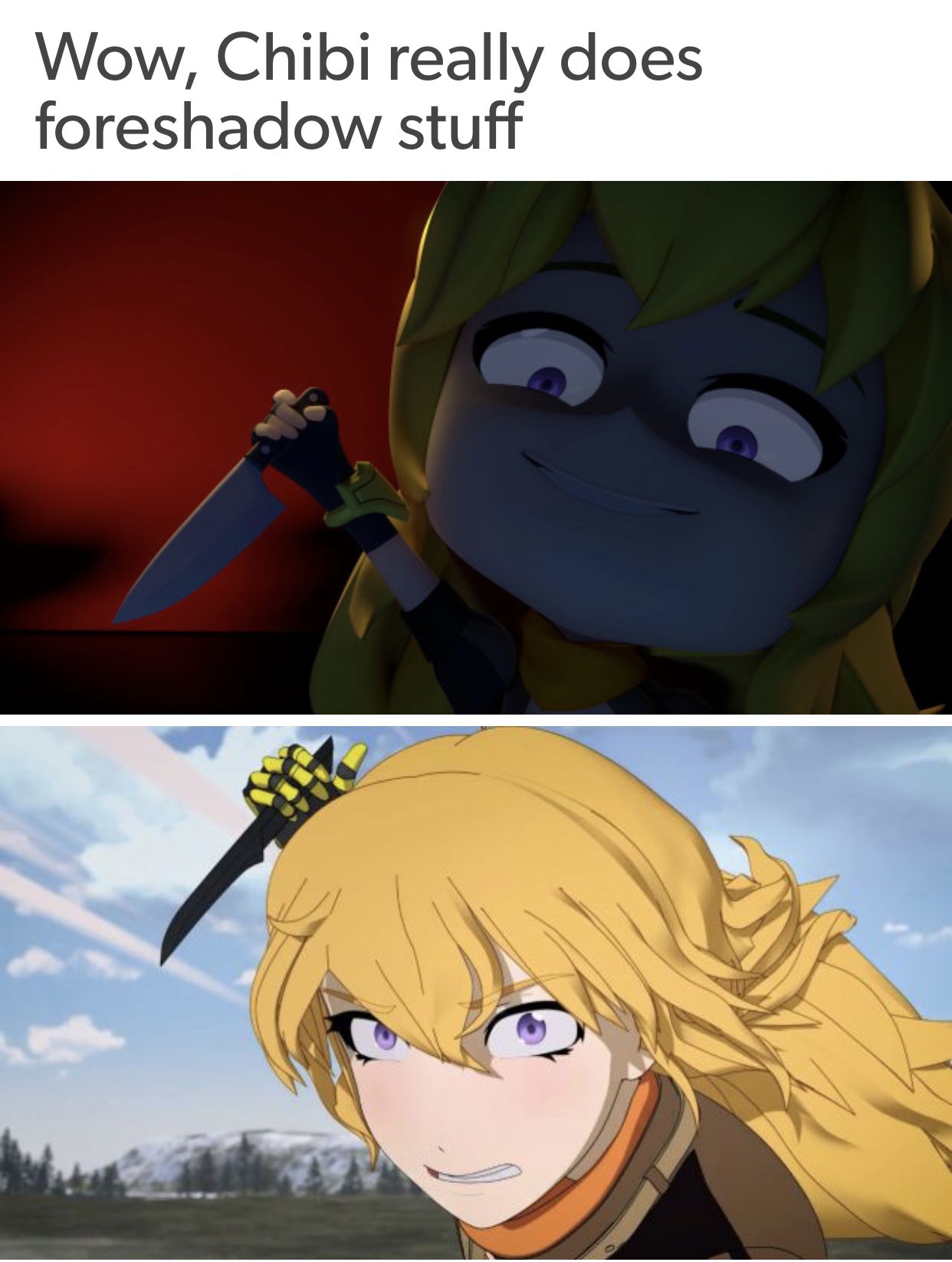 8. The robot girl turned human.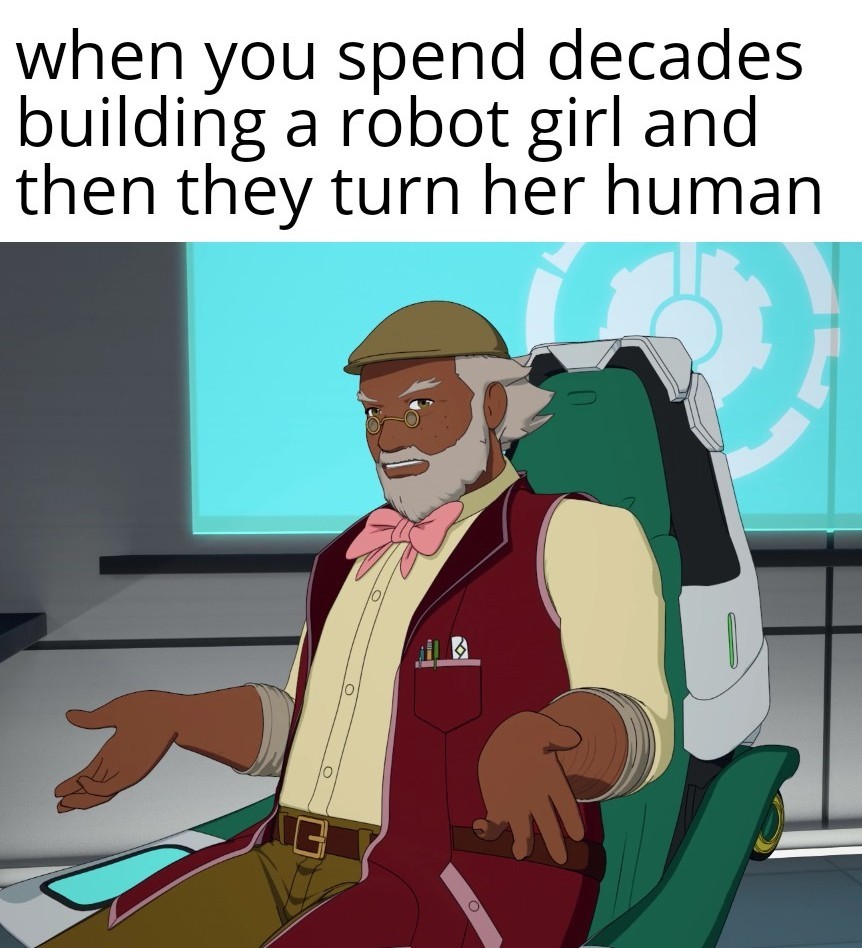 9. You ruined my life!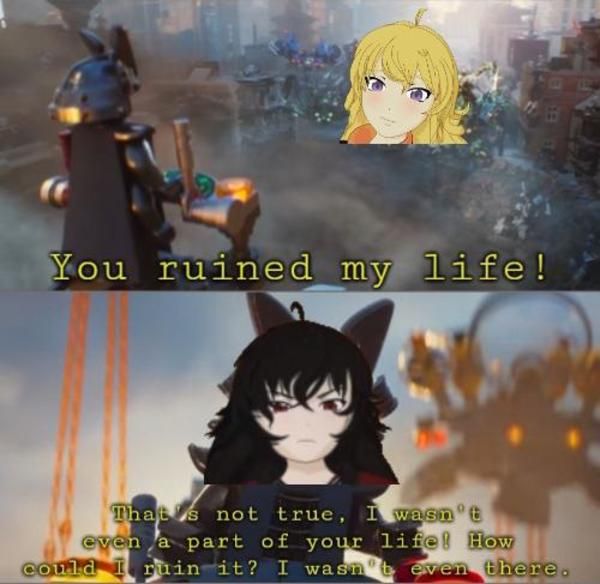 10. The one that sparks joy.