Robert Norman Ross, also known as Bob Ross is a television host, painter, and art instructor. He is known throughout Europe, Latin America, United States, and Canada over his TV program 'The Joy of Painting'. He is also widely known because of his internet presence.
Ross is also known as an animal lover. He rescues wounded animals and also nurses them until they get back to shape. As a kid who lives in Florida, the animal lover instinct of Ross was unveiled when he nursed an alligator on a bathtub inside their home. When he grew up, he continued to remain close to animals. In fact, he helped an epileptic squirrel and let the animal live in an empty Jacuzzi.
Ross is also famous for his Happy Little Trees paintings. But before it, he first painted on pans while he was stationed in Alaska on his work at the Air Force. Previously, it was only sold for $25 per piece but now, it can be bought for $7,500 on eBay. Bob Ross will never be forgotten. Bob Ross's memes are all over the internet and they are quite funny and reflect the life of the well-known artist.
1. There are no mistakes…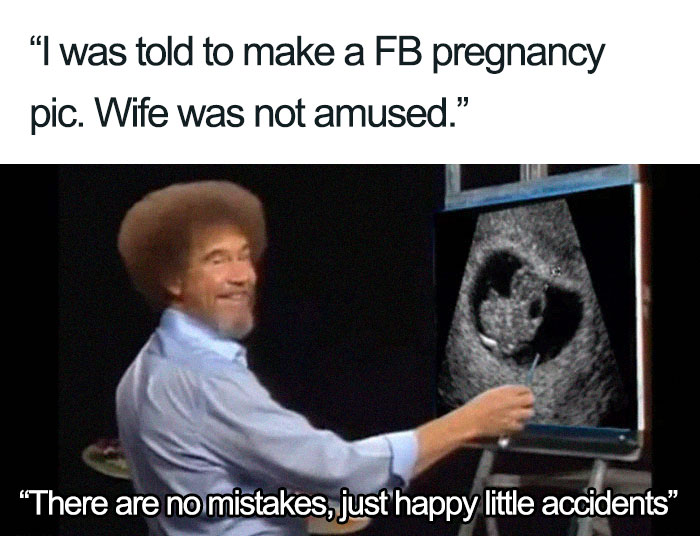 2. How to be Bob Ross?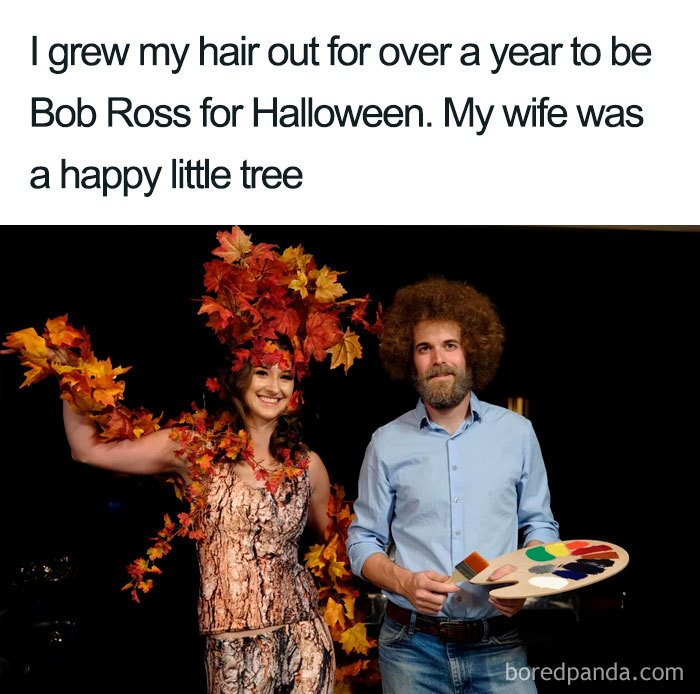 3. Bob Ross drawing looking so realistic.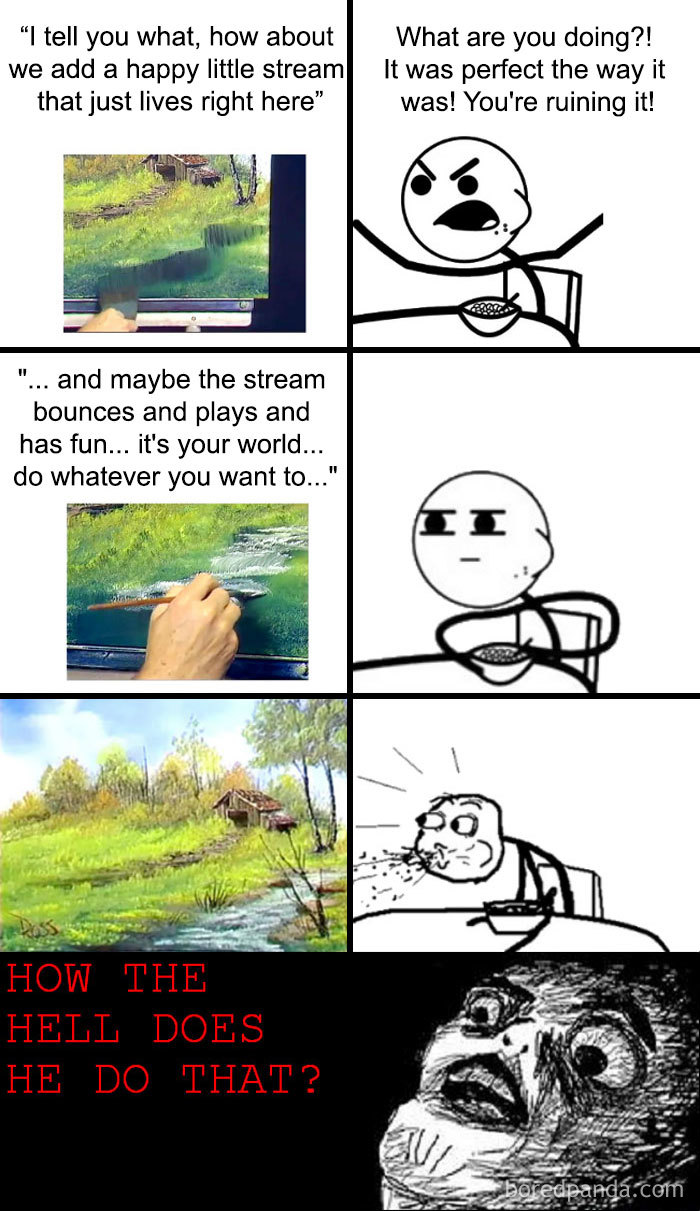 4. He is always kind and thoughtful.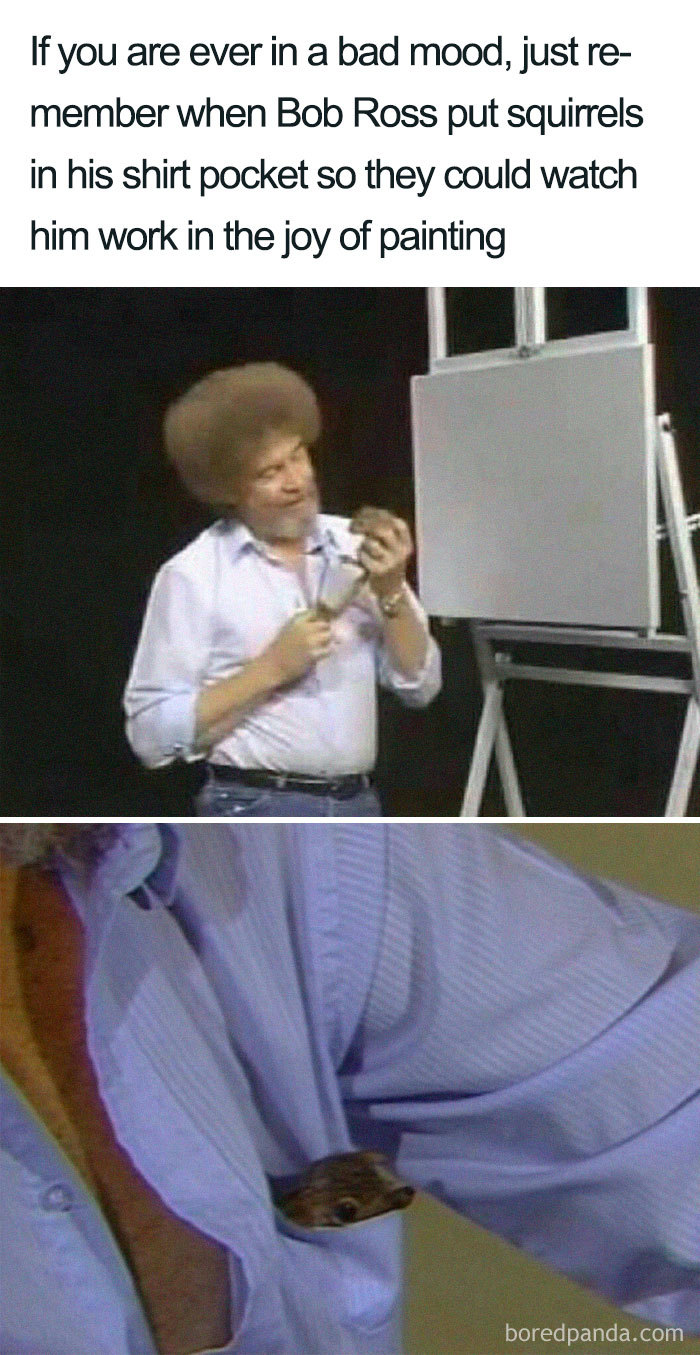 5. The little sadness in your life.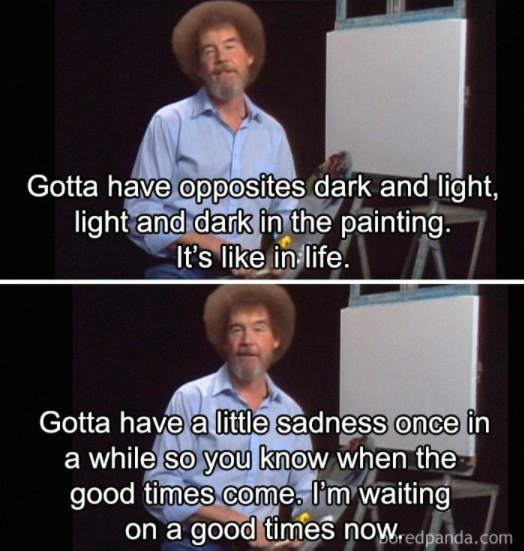 6. The Bob Ross Painting party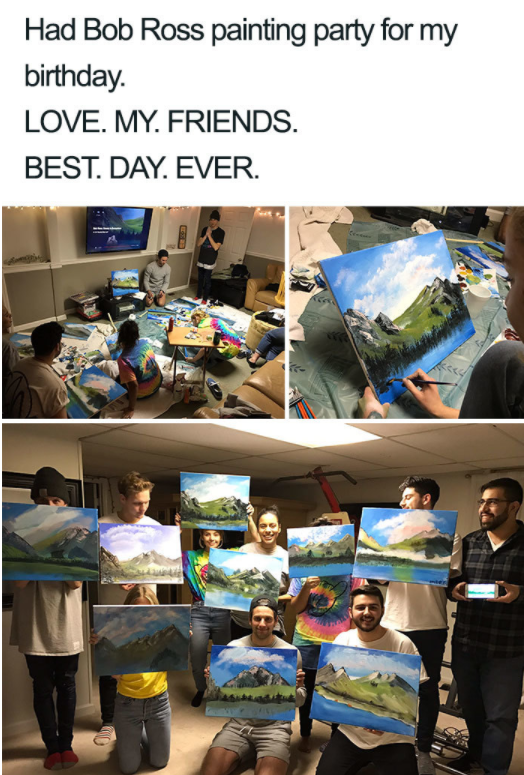 7. Happy Little Accidents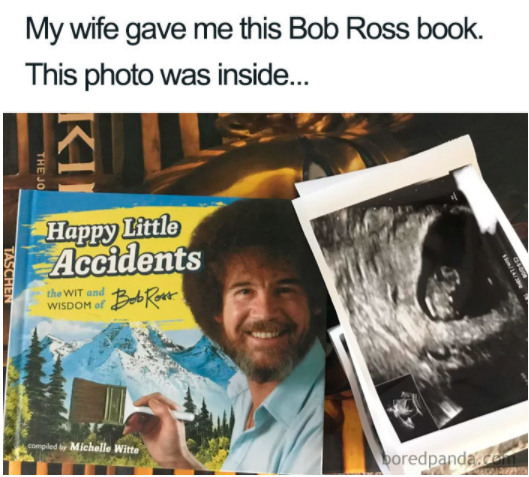 8. The epic photo!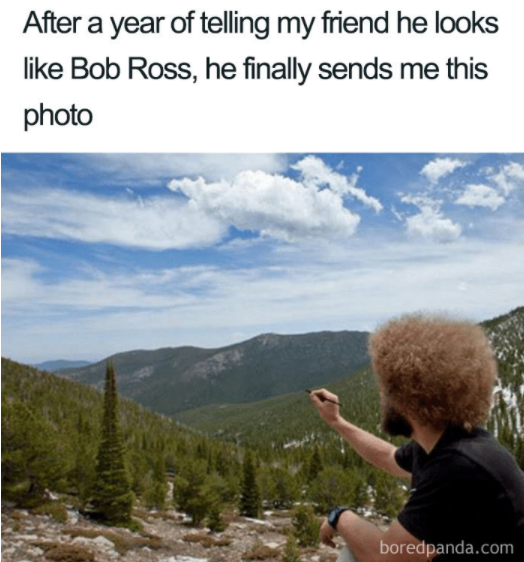 9. Happy Little Classroom Challenges…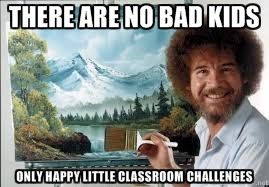 10. What happens in the Parallel Universe.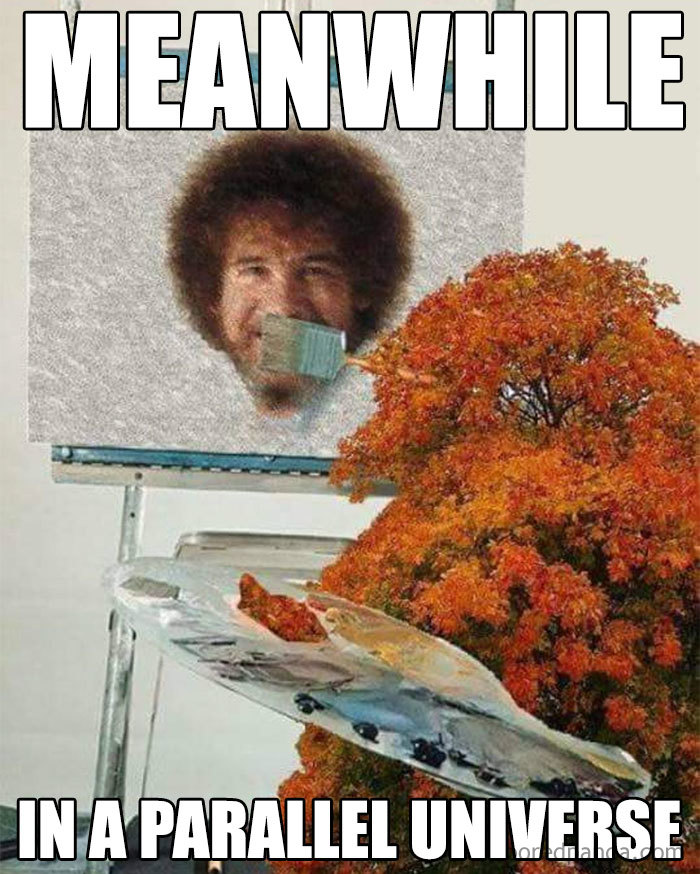 11. Bob Ross as an animal lover…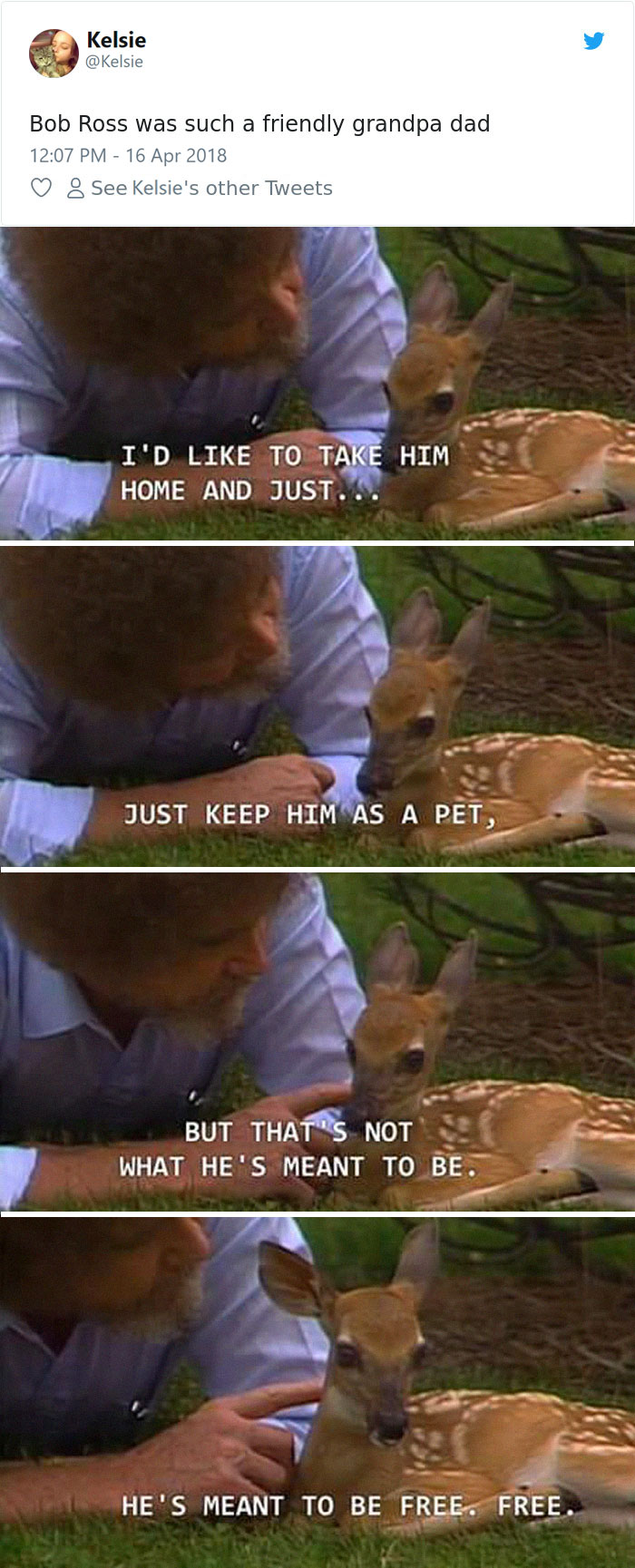 12. When you don't have time to hate other people.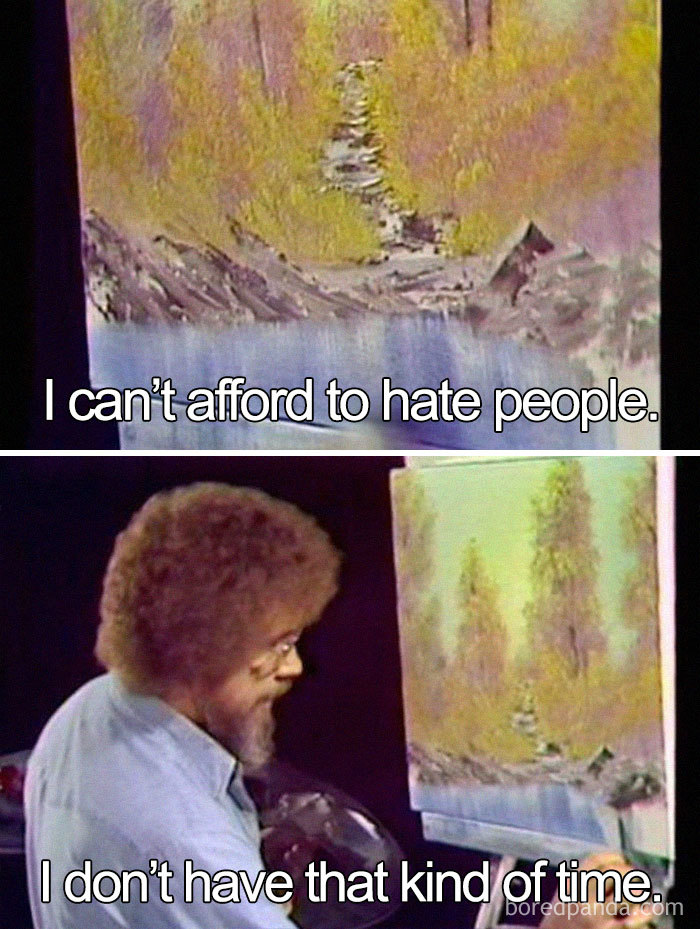 13. When everyone likes him…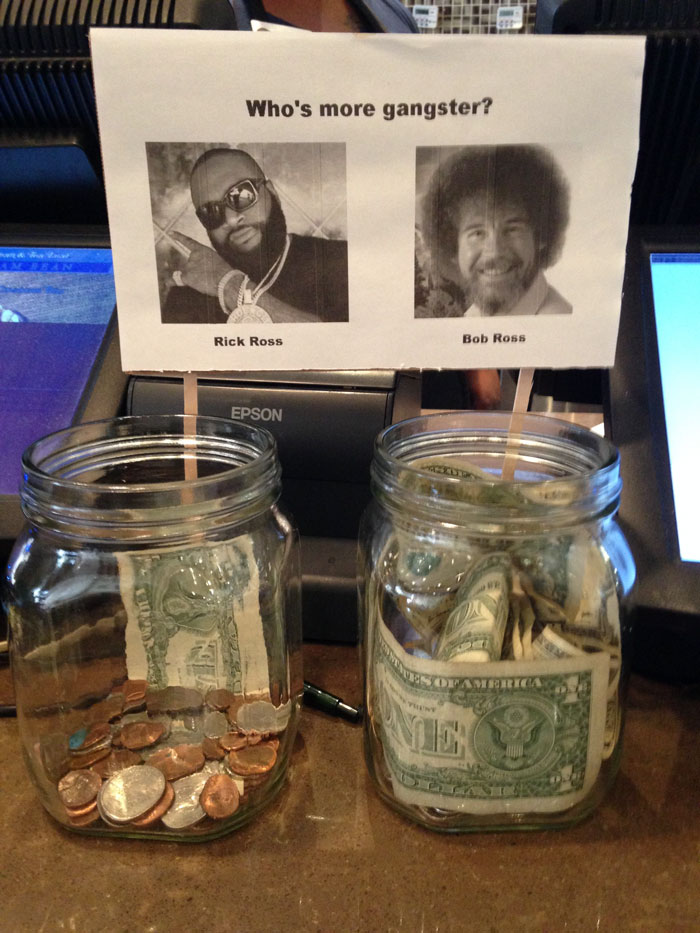 14. The paintings of Bob Ross.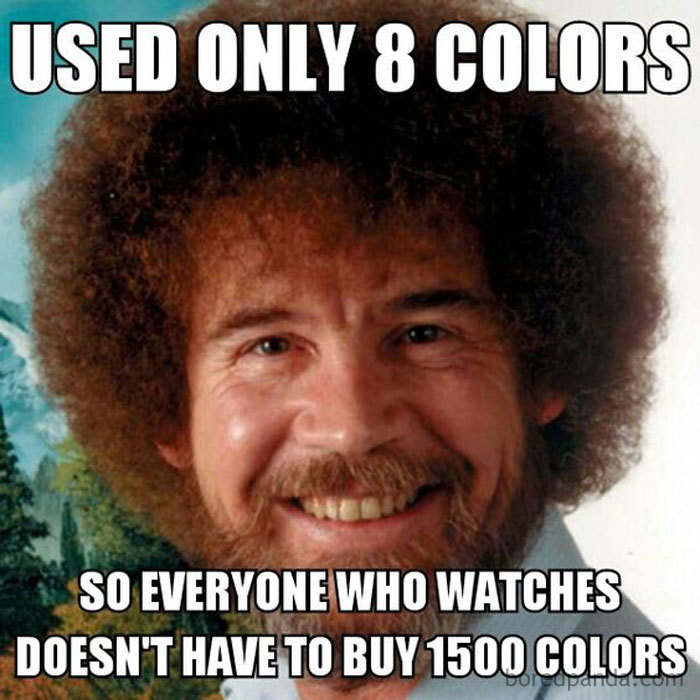 15. Bob Ross becoming the symbol of Happy Little Trees.